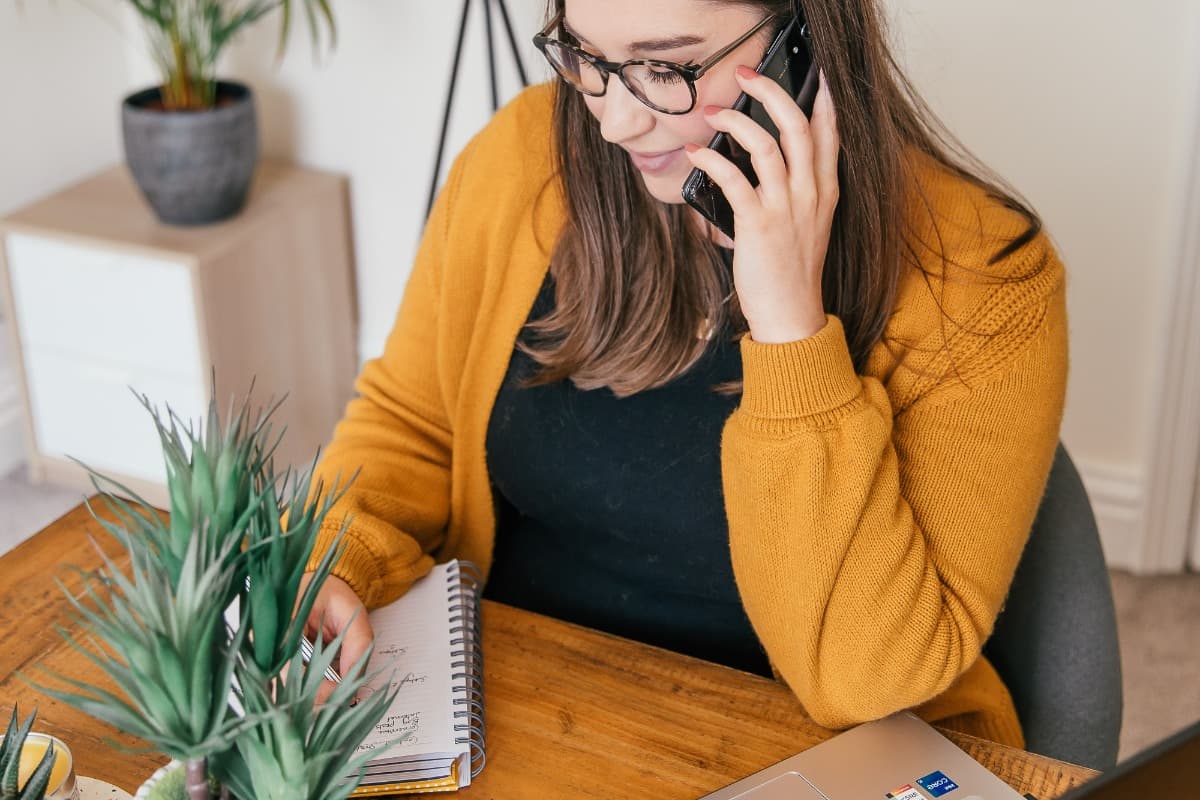 8 questions a copywriter might ask you
To write for you, a copywriter needs to understand the ins and outs of your business – what you do, how you do it, and why. We also need to know your customers inside out – understand who they are, what they value and how they talk.
We need to know all this so we can engage your customers and persuade them of the value of what you're selling.
On a discovery call with me, I'll likely ask you lots of questions to get a good understanding of your business and how I can help you. I decided to put these into a blog post for two reasons:
If you're thinking of working with me, you'll know what kind of questions I'll expect to ask you and you'll have time before our call to think about what your answers may be.
These questions can be really valuable to ask yourself as a business owner anyway. They can help you get a clear idea of your purpose, your offerings and your marketing strategy.
So, let's dive in!
1. What makes you different from other businesses in the field?
I want to find out what makes your business unique – because this is what your customers will want to know too. Your USP can often change over time, as you grow with your audience and maybe even pivot to offer something different. Understanding what makes your business special right now is important for me to know so I can get this across in whatever I write for you.
2. What are your brand values and mission (what do you want to achieve and how)?
Communicating what drives you and your business builds deeper relationships with your customers and helps you attract those with matching values. And this is especially important for purpose-led businesses! 82% of consumers want a brand's values to align with their own, so getting that mission across is so important.
3. What are some examples of companies whose branding and messaging you really like – in particular, the tone of voice they use for their writing?
These examples don't necessarily need to be businesses within the same sector as yours, but rather represent the way you'd like to communicate with your customers and demonstrate your brand. Consider why you're inspired by them and what they are doing that you aren't currently. Of course, you don't want to copy another brand's tone of voice, but it can be handy to take inspiration from what others are doing.
4. Who is your ideal customer (or who are they, if you have a few different ones)?
The more you can dig into the specifics of your ideal customer, the better. We want to think about things like their age, interests, lifestyle and values. Understanding these basic helps us copywriters think in more detail about the type of language we want to use.
If you are a B2B company, rather than just listing an organisation, think about who in the organisation you would be in contact with or working with. Usually, they are the decision maker and that's who we really want to be speaking to.
5. How can you help your ideal customer achieve their goals?
What is it about your product or service that really helps your ideal customer achieve their goals? This will likely make up part of the core messaging included in any copy. We need to help your customers join the dots between your product and what they want to achieve. Perhaps you're making their life easier in some way. Or perhaps you're helping them live in a way that's aligned with their core values. Let's really pinpoint what makes your offering awesome.
6. If you could pick 3 words to describe the personality of your business, what would they be?
Here, we're trying to pinpoint your tonal values. They're kind of like personality traits that will come across in your copy. Choosing 3 let you express a few aspects of your brand and use different ones in different situations – but it's not so many that your brand seems confusing or inconsistent. A copywriter can help you choose and refine these tonal values to make sure they're specific and spot-on.
7. What are your longer-term business goals?
This is important context for your copy and content. Having your longer-term goals in mind can affect the messaging chosen for your copy, while if you're looking to grow certain areas of your business, these plans can inform content strategy and what content you should be producing.
8. How will customers end up on your website/web page?
Understanding the customer journey is essential to writing good website copy. How you talk to them will be different depending on how they got there. If they're new to the brand, they're going to need some context – a nice intro to your business. But if they're a loyal customer who's come to you via a regular newsletter, maybe they're ready for us to get straight to the point. Or maybe we need to accommodate multiple user journeys at once. It's all about context, my friend.
I hope that this series of questions has helped you in further understanding and preparing for working with a copywriter. Considering these aspects can be an important step in not only helping to understand your business and target customer on a deeper level but also ensuring that the copywriter has an accurate idea of what you're looking for and what your business needs.